TONY COX PRESENTS BEST PRACTICES
FOR SPECIALTY FOOD ECOMMERCE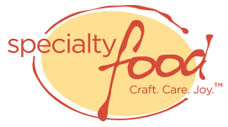 5th Food Group is proud to announce that our president, Tony Cox, will be speaking at the Specialty Food Association Business Summit. The event will take place April 2nd to 4th in Chicago. Learn from top subject matter experts in digital marketing, e-commerce, operations and food safety. Visit Specialtyfood.com/sfbs for more information. for more information.
Tony will present his best practices list, an ever-evolving work in progress created over years of working with some of the greatest names in specialty food, start-ups and household names alike. He was thrilled to be invited to speak at this inaugural event and to share his expertise. Please join us in Chicago.
ABOUT TONY COX AND 5TH FOOD GROUP:
Tony started his career at Omaha Steaks before co-founding a full service catalog agency in the Boston area. In 1998 he founded 5th Food Group which is the largest direct marketing consultancy working exclusively in the specialty food industry. We are proud to say we work with innovators and entrepreneurs in all areas of the specialty food industry.
For more event information and to register:
Click HEre
TALK TO US: